<!!(ThePillsS)>
Programme
Friday November 17, 2017

Welcome to the participants
Introduction of the China Outbound Forum

Organizers' Welcome

Tea Reception/Welcome Session: The New Era of Chinese Enterprises "Going Global"

Plenary Session 1: Silk Road Extended: Drawing A Global Investment Map for the Belt and Road Initiative

Plenary Session 2: The Balancing Act: Inbound and Outbound Capital Flows in the era of China's "New Normal"

Welcome Cocktail

Awards Gala

Opening Panel: Globalization, the Belt and Road Initiative, and the New Era of Chinese Enterprises "Going Global"

Saturday November 18, 2017

Plenary Session 3: From World's Factory to Global Value Chain Climber: Drivers and Trends of China's Overseas Investment in Manufacturing

Parallel Session 1: Make America Great Again: Prospects and Challenges for Chinese Investment in the US under the Trump Administration

Parallel Session 2: Belt & Road's Eurasian Partners: Understanding the Drives and Issues of Chinese Investment in Europe

Luncheon Panel: Cross-border Innovation and Venture Capital: The Role of Chinese Firms in the Global Tech Race

Parallel Session 3: From World's Factory to Global Value Chain Climber: Drivers and Trends of China's Overseas Investment in Manufacturing

Parallel Session 4: Capitalizing on the Global Infrastructure Boom: A Risk Management Approach

Parallel Session 5: Brand, Public Relations, Talent Strategies: Advice to China's Multinational Corporations

Parallel Session 6: Access to Finance and FDI Regulations: Practices and Policies

Special Session for Policy Discussion (Invitation-Only, Dinner Included)
  The annual China Outbound Forum was established in 2014 in the context of rapid growth in the so-called Chinese enterprises "go global" movement. Focused on the patterns, trends, and issues of Chinese firms' drive to become competitive globally, the forum was designed to be a communication platform for leading practitioners of Chinese ODI from both home and abroad, including business elites, government officials, experts and professionals. The Center for China and Globalization (CCG), a Beijing-based leading Chinese independent think tank has successfully taken the lead in organizing the annual conference since 2014. CCG specializes in the globalization of Chinese companies and publishes the annual Bluebook on Globalization of Chinese Enterprises with the Chinese Academy of Social Sciences Press. For three consecutive years, the annual conference has been recognized as one of the most popular forums in China. Each year, the forum drew an average audience of 300 and considerable national media attention, even from top outlets such as the CCTV.
  Sanya is a coastal tourist destination known as the Hawaii of China. Held at a world-class resort, the 2-day forum allows for guests to experience the blue sky and charms of a tropical beach town in early winter. The fourth China Outbound Forum features the salient issues of Chinese ODI in the context of the opportunities and challenges the nation faces when it comes to leading economic globalization – most notably the Belt & Road initiative and the impact of the structural reform. The conference will tap into the perspectives and experiences of leading Chinese multinationals, investors, financial services, as well as representatives from academic and regulatory communities to understand the changes and fundamentals of Chinese ODI. Aggregated concerns and policy input will be the basis for a post-conference report providing policy recommendations for the Chinese government. ..more



The Forum Offers

●A Platform for Intellectual Exchange – on strategies, prospects, issues, challenges and solutions of Chinese companies' "go global" movement
●An Educational Session – on best practices, experiences, lessons and pitfalls of leading Chinese firms investing abroad
●A high-end business networking opportunity – to meet with prominent business leaders, senior executives, a-list investors, top service providers, experts, diplomats and government officials
●An Authoritative Guide to Chinese ODI – CCG will release its 2017 Bluebook on Globalization of Chinese Enterprises
●A Tribute to the Best ODI Players – a gala will be held to honor the 50 top Chinese firms at the forefront of going global
●A Post-conference Report – to extend concerns and policy proposals from the business community


The China Outbound Forum Mission

Created at a very timely moment when the drive for overseas expansion of Chinese companies is entering a new phase and gathering further momentum, The China Outbound Forum differentiates itself from existing conferences, which are more focused on promoting overseas investment locations. It is designed to support Chinese companies as they consider expanding their activities internationally – while also attracting mainland companies well established at the global level. The Forum is a platform bringing together Chinese senior executives and their interlocutors from foreign companies as well as from other sources of expertise and knowledge, with an agenda designed to cover the key issues and challenges that Chinese outbound companies need to address successfully as they move abroad.


Recognizing Innovation and Success

On the basis of extensive research, the Forum is identifying 50 Chinese companies that have proved particularly innovative and successful in their expansion overseas. A high profile event in the context of the Forum will recognize and honor these companies – allowing the participants to benefit from success stories. A Report on Chinese Companies Going Global will also be published and widely distributed to the media and public.
<!!(ThePillsE)>
Download (Size:4.69MB)


Register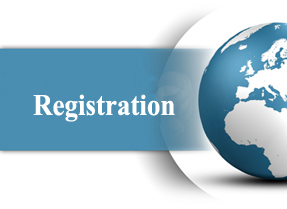 The China Outbound Forum takes place from 17 November to 18 November 2017 in Sanya, at the Westin hotel, Haitang Bay, Sanya.
A group booking has been arranged at the Intercontinental Sanya Resort hotel with a preferential rate for the participants of the Forum.
Please contact our offices in Beijing, Switzerland or in the US for any additional information.

The Center for China and Globalization, P.R.China
Ms. Marissa Li(For Cooperation)
Tel: +86 10 65611038-8022
liyuyang@ccg.org.cn
Mr. Jiushuo Liu(For Registration)
Tel: +86 65611038-8015
liujiushuo@ccg.org.cn

★ Platinum Sponsor
★ Gold Sponsor
★ Silver Sponsor
★ Knowledge Partner
Contact
Ms. Ying Lin(for Cooperation)
Tel: +86 10 65611038-8888
linying@ccg.org.cn
The China Outbound Forum brings together around 250-300 participants. Among them:
Senior executives from Chinese companies.
Senior executives from foreign service companies and financial institutions
Senior executives of foreign companies seeking Chinese investment
Relevant government officials from China and abroad.
Renowned experts and thought leaders.
Senior personalities from international organizations.
| | |
| --- | --- |
| | |
| | | |
| --- | --- | --- |
| | | |
| The Center for China and Globalization (CCG) is a Chinese global think tank founded by the China Global Talent Society and Policy Advisory Committee of the China Overseas Returned Scholars Association. The Center has a strategic partnership with the China Association for International Economic Cooperation more... | China Association of International Economic Cooperation (CAFIEC) of the Ministry of Commerce of the People's Republic of China. CAFIEC is a national organization for conducting activities, engaging in research and organizing exchanges in international economic cooperation and on China companies' outbound strategies. Established in 1983 it comprises many senior leaders, more... | Sanya located in the southernmost part of Hainan Island, with the characteristics of tropical seaside scenery international tourist city, Chinese seaside city, is one of the best air quality, city China the longevity region (the average life expectancy of 80 years). Sanya City nickname Lucheng, also known as the "Oriental Hawaii", in China four first-line tourist city "Xiamen Sunway Hangzhou" first island has the most beautiful seaside scenery. The people's Government of Sanya is the administrative organ of Sanya.more... |
Long Yongtu,Former Vice Minister of Commerce

Ronnie Chan,Chairman, Hanglung Group, Co-chair of Asia Society, HK

Wang Huiyao,President of Center for China and Globalization

Cui Mingmo,President, China Association of International Economic

Cao Dewang,
Founder and Chairman, Fuyao Group

Claude Smadja,President of Smadja Strategy

William Overholt,
President, Fung Global Institute, HK

Su Guangming,Director General, State Administration for Foreign Experts, PRC

Tim Stratford,Partner, Covington & Burling Beijing Office, former General

Wu Yanjun,

Executive Vice-Mayor of Sanya

Zhang Hongli,Senior Vice President, Industrial & Commercial Bank of China
Cao Deyang, Chairman of Fuyao Glass, CCG Senior Vice Chair
Chen Feng, Chairman of HNA Group
Chen Jianzhou, Senior Vice President of ZTE
Chen Xingdong, Managing Director of BNP Paribas
Cui Mingmo, President of Chinese Association of International Economic Cooperation (CAFIEC)
Gao Hongbin, Vice President of Alibaba Group, President of Ali Research
Guo Sheng, CEO of Zhaopin.com
He Ning, Former Director-General of MOFCOM Department of America and Oceania, Former Minister of Commercial Affairs at the Chinese Embassy to the United States, CCG Senior Fellow
He Yafei, Former Vice Minister of the Chinese Ministry of Foreign Affairs (MFA), Co-Chair of Center for China and Globalization (CCG)
Huang Mengfu, Honorary President of All China Federation of Industry and Commerce(ACFIC), Former Vice Chairman of the Chinese People's Political Consultative Conference (CPPCC)
Li Hejun, Chairman of Hanergy, Former Vice President of All China Federation of Industry and Commerce(ACFIC)
Liu Yanhua, Former Vice Minister of the Chinese Ministry of Science and Technology, Counselor of the Chinese State Council, CCG Advisor
Long Yongtu, Former Vice Minister of the Chinese Ministry of Commerce (MOFCOM), Former Secretary-General of the Boao Forum for Asia, Chair of Center for China and Globalization (CCG)
Hu Bo, Co-Founder and Chairman of Ciming Health
Qian Jiannong, Vice President of Fosun Group, President of Fosun Tourism and Commercial Group
Qiao Jian, Senior Vice President of Lenovo Group
Shi Yanhua, Former Chinese Ambassador to Luxemburg
Sun Yongfu, Former Director-General of MOFCOM Department of European Affairs, CCG Senior Fellow
Tang Min, Counselor of the Chinese State Council, Member of CCG Academic Committee
Tang Xiuguo, President of SANY Group, CCG Vice Chair
Wang Chaoyong, Founder, Chairman and CEO of China Equity Group, CCG Vice Chair
Wang Huiyao, Founder and President of Center for China and Globalization (CCG), Vice President of China Association for International Economic Cooperation (CAFIEC), Counselor of the Chinese State Council
Wu Jianmin, Late Former Chinese Ambassador to France, Former President of China Foreign Affairs University, CCG Advisor
Xiang Feng, Former President of YTO Express
Xie Boyang, Former Vice President of All China Federation of Industry and Commerce(ACFIC), Counselor of the Chinese State Council, CCG Advisor
Yan Chaojun, Party Secretary of Sanya
Yang Yanqing, Deputy Editor-in-Chief of YiCai Media Group
Yu Weiping, Vice President of CRRC, CCG Vice Chair
Zhang Qi, Former Party Secretary of Sanya (Current Party Secretary of Haikou)
Zhang Xinsheng, Former Vice Minister of the Chinese Ministry of Education, CCG Advisor
Zhang Yaqin, President of Baidu, CCG Senior Council Member
Zhang Yansheng, Secretary General of the National Development and Reform Commission (NDRC) Academic Committee, Member of CCG Academic Committee
Zhang Zhihao, CEO of Standard Chartered China
Zhao Bin, Vice President of Legal and Government Affairs of Qualcomm, CCG Senior Council Member
Zheng Huayili, Chief Representative of NASDAQ OMX China
Zheng Yi, President and CEO of AIG Insurance China
Zhu Min, Chairman of Cybernaut Investment Group
Zou Ming, Vice President of Phoenix New Media, Edior-in-Chief of ifeng.com
Zuo Xiaolei, Chief Advisor to the President of China Galaxy Securities
Christopher Beaufait, Senior Vice President of Vestas Group, President of Vestas Asia Pacific & China
Anani Demuyakor, Ghana's Ambassador to China
Mark Duval, Former President of AmCham China, President of Terex Greater China
Henri Giscard D'estaing, President of Club Med
Pascal Gondrand, Chief Representative for Invest in France Agency in China
David Harmon, Vice President of Global Public Affairs at Huawei Technologies
Steven Hendryx, Former Minister Counselor for Commercial Affairs at US Embassy in China, President of Headland Consulting
Kenneth Jarrett, Former US Consul General in Shanghai, President of AmCham Shanghai
Michel Malherbe, Belgian Ambassador to China
Gustavo Martino, Argentine Ambassador to China
Greg Muyai, South African Ambassador to China
Jacob Parker, Vice President of US-China Business Council
Stephen Phillips, Director General of Invest Hong Kong
Andreas Pierotic, Commercial Counselor at the Chilean Embassy in China
Clyde Prestowitz, President of Economic Strategy Institute
Geoff Raby, Former Australian Ambassador to China
Dan Slane, Commissioner of US-China Economic and Security Review Commission
Paul Steinmetz, Luxembourger Ambassador to China
Tim Straford, Former Assistant US Trade Representative, Managing Partner of Covington & Burling LLP
Sailas Thanga, Consulate General of India in Guangzhou
Additional Speakers and Panelists to be Invited:
Cai Lei, Founder and Chairman of Jiuding Capital
Cao Guowei, President and CEO of Sina Corp.
Chen Jian, Former Vice Minister of the Chinese Ministry of Commerce, CCG Advisor
Chen Long, Chief Strategy Officer of Ant Financial
Chen Shuang, CEO of China Everbright Investment, CCG Senior Council Member
Chi Jianxin, Chairman of China-Africa Development Fund
Dong Wenbiao, Chairman of China Minsheng Investment Group
Fang Fenglei, Founding Partner of Hopu Investment
Fang Hongbo, Chairman and President of Midea Group
Fu Chengyu, Former Chairman of China Sinopec, CCG Advisor
Gao Xiang, Founding Managing Partner of Banyan Capital
Gao Xiqing, Former President of China Investment Corp (CIC), CCG Advisor
Gao Zhendong, President of Positec Group
Guan Xin, Founder and CEO of Kuan Capital, CCG Vice Chair
Hu Zuliu, Chairman of Primavera Capital, Former Executive Director of Economic Research and Managing Director of Goldman Sachs
Huang Jianhui, President of China Minsheng Academy
Huo Jianguo, Former President of MOFCOM Chinese Academy of International Trade and Economic Cooperation, CCG Senior Fellow
Jiang Shan, Former Director-General of MOFCOM Department of America and Oceania, CCG Senior Fellow
Jiang Xipei, Chairman of Far East Holdings International
Jin Qi, Chairman of Silk Road Fund
Lang Hua, Vice President of Weichai International
Lei Jun, Founder of Xiaomi
Li Dongsheng, President and CEO of TCL
Li Shufu, Chairman of Geely Automobile
Li Yanhong, Founder and Chairman of Baidu
Li Yi, Chairman and CEO of JPMorgan China, CCG Senior Council Member
Li Yifei, Chairman of Man Group China, CCG Vice Chair
Liang Jianzhang, Co-founder and Executive Chairman of Ctrip, CCG Vice Chair
Liang Yingyu, Managing Partner of Qiming Capital
Liu Chiping, CEO of Tencent
Liu Jiren, Chairman and CEO of Neusoft Corporation
Liu Yahuang, Chairman of Multinational Holdings Group
Lu Jinyong, Professor of University of International Business and Economics, Director of China Research Center for FDI, CCG Senior Fellow
Lu Jianzhong, Chairman of Silk Road Chamber of International Commerce
Ma Weihua, Former President of China Merchants Bank, CCG Advisor
Mao Zhongqun, Chairman and President of Fotile Group, CCG Senior Vice Chair
Ning Gaoning, Chairman of Sinochem Group
Shi Yi, Founding Managing Partner of Lilly Asian Ventures
Shen Nanpeng, Founding Managing Partner of Sequoia China, CCG Senior Vice Chair
Song Zhipinp, Chairman of China National Building Material
Sun Ping, Vice President of China Export-Import Bank
Sun Pishu, Chairman and CEO of Inspur Technology
Tian Guoli, Chairman of Bank of China
Tu Guangshao, Vice Chairman and President of China Investment Corporation
Tong Jisheng, Chairman of Shanghai Textile Group
Wang Feng, Editor-in-Chief, FTChinese
Wang Jian, Co-founder and Chairman of BGI
Wang Jianfeng, Chairman of Ningbo Joyson Electric Corp.
Wang Jinshu, Chairman of Yuhuang Chemical
Wang Licheng, Chairman of Holley Group
Wang Shi, Founder of Wanke, CCG Senior Vice Chair
Wang Xiaofeng, CEO of Mobike
Wang Yusuo, Chairman of ENN Group
Xiong Xiaoge, Chairman of IDG
Xu Xiaoping, Founder of Zhen Fund, CCG Senior Vice Chair
Yan Zhiyong, Chairman of China Power Construction
Yang Tuo, Senior Vice President of Meizu
Yang Yuanqing, President of Lenovo
Yin Yimin, Chairman of ZTE
Yu Weijiao, Chairman of YTO Express
Yu Yong, Chairman of HeSteel Group
Yu Xubo, CEO of COFCO International
Yuan Yafei, Chairman of Sanpower Group
Zhang Hongli, Senior Executive Vice President of ICBC, CCG Vice Chair
Zhang Jin'an, Former President of Science Daily, CCG Advisor
Zhang Jindong, Chairman of Suning Holdings
Zhang Lei, Founder and CEO of Hillhouse Capital, CCG Senior Vice Chair
Zhang Shousheng, Professor of Stanford University, Founder of Danhua Capital, Member of CCG Academic Committee
Zhang Suyang, Founder of Volcanic Stone Investment
Zhang Yichen, Chairman and CEO of CITIC Capital, CCG Senior Vice Chair
Zhang Yuliang, Chairman and President of Greenland Holding
Zheng Baoyong, Senior Vice President of Huawei
Zhou Haijiang, Chairman of Hongdou Group
Zhu Min, President of National Institute of Financial Research, Former Vice President of IMF, Member of CCG Academic Committee
Zhu Yinghuang, Former Editor-in-Chief of China Daily, CCG Advisor
Zuo Zongshen, Chairman of Zongshen Industrial Group
Zong Fuli, President of Wahaha Group
Vaughn Barbar, Global Chairman of KPMG
Alan Beebe, President of AmCham China
Edouard Cukierman, Managing Director of Catalyst Investment
Adam Dunnett, Secretary General of the EU Chamber of Commerce in China
Peter Fuhman, Founder and Chairman of China First Capital
Alastair Michie, Secretary General of British East Asia Council
Stephen A. Orlins, President of the National Committee on US-China Relations
Nektarios Palaskas, Science and Technology Counselor at Swiss Embassy in China
Clare Pearson, Chairperson of British Chamber of Commerce in China
Jean-Pierre Raffarin, Former Prime Minister of France
Kevin Rudd, Former Prime Minister of Australia, President of Asia Society Policy Institute
Lily Sutikno, Chairman of Indonesian Chamber of Commerce in China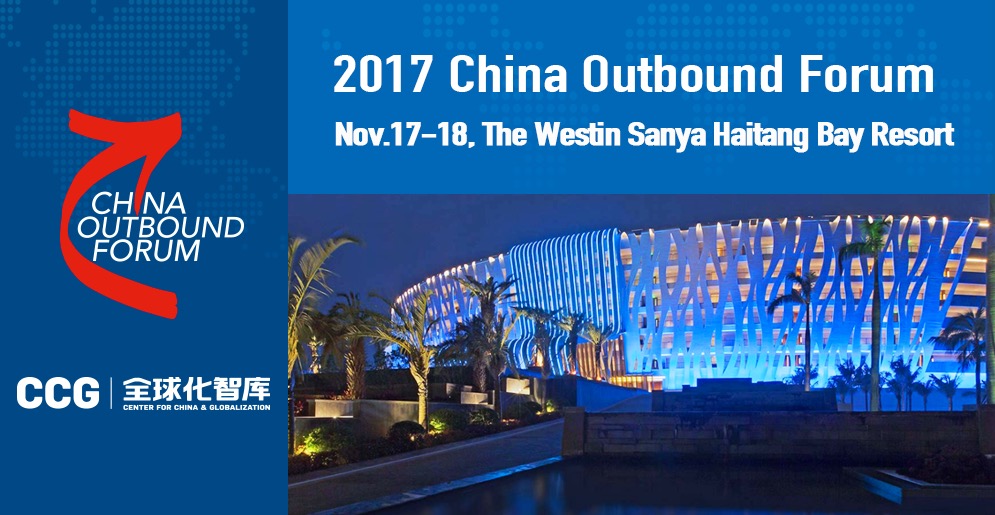 Friday 17 November 2017

12:00 - 13:30

Registration

13:30 - 13:45

Organizers' Welcome

Wang Huiyao, President of CCG, Vice President of China Association for International Economic Cooperation (CAFIEC), Counselor for the State Council
Cui Mingmo, President of China Association for International Economic
Cooperation (CAFIEC)

13:45 - 14:45

Tea Reception/Welcome Session: The New Era of Chinese Enterprises "Going Global"

Chair:
Miao Lu, Vice President and Secretary-General of CCG



List of Panelists (alphabetically ordered by surname):
Cui Mingmo, President of China Association for International Economic Cooperation (CAFIEC) (Confirmed)
He Ning, Former Director-General of MOFCOM Department of America and Oceania, Former Minister of Commercial Affairs at the Chinese Embassy to the United States, CCG Senior Fellow (Confirmed)
He Weiwen, Co-director at the Study Center for China-US/EU and Managing Director of China Society for WTO Studies, Former Economic and Commercial Counselor at the Chinese Consulate General in New York
and San Francisco, CCG Senior Fellow (Confirmed)
Huo Jianguo, Former Director of Chinese Academy of International Trade and Economic Cooperation, CCG Senior Fellow (Confirmed)
Jiang Shan, Former Director-General of MOFCOM Department of America and Oceania (Confirmed)
Sun Yongfu, Former Director-General of MOFCOM Department of Europe, CCG Senior Fellow (Confirmed)
Wang Huiyao, President of CCG, Vice President of China Association for International Economic Cooperation (CAFIEC), Counselor for the State Council (Confirmed)

14:45 - 16:15

Plenary Session 1: Silk Road Extended: Drawing A Global Investment Map for the Belt and Road Initiative

Chair:
He Ning, Former Director-General of MOFCOM Department of America and
Oceania, Former Minister of Commercial Affairs at the Chinese Embassy to the United States, CCG Senior Fellow

List of Panelists Invited (alphabetically ordered by surname):
Chen Jian, Former Vice Minister of Commerce, CCG Advisor (Confirmed)
Pierre Dorbes, Head of Regional Delegation for East Asia, International Committee of the Red Cross (ICRC) (Confirmed)
Hon. Jorge Heine, Ambassador of Chile to China, CCG Senior Fellow (Confirmed)
Alistair Michie, Deputy Chairman of the 48 Group, Chair of CCG International Advisory Council (Confirmed)
Geoff Raby, Chairman and President of Geoff Raby & Associates, Former Ambassador of Australia to China
Margaret Ren, China Chairman of Bank of America Merrill Lynch, CCG Vice Chair (Confirmed)
William Zarit, Chairman of AmCham China, Former Minister for Commercial Affairs at US Embassy in China
Zhang Jianqiu, Executive President of Yili Group (Confirmed)

16:15 - 16:30

Coffee Break

16:30 - 17:45

Plenary Session 2: The Balancing Act: Inbound and Outbound Capital Flows in the Era of "All-round Two-way Opening Up"

Chair:
Wang Huiyao, President of CCG, Vice President of China Association for International Economic Cooperation (CAFIEC), Counselor for the State Council



List of Panelists Invited (alphabetically ordered by surname):
Charles Bennett, US Consul General in Guangzhou
Margaret Cornish, Senior adviser to Canada-China Business Council (Confirmed)
Nicholas Holt, Chair of the British Chamber of Commerce, Vice Chair of China British Business Council (Confirmed)
Long Yongtu, Former Vice Minister of Commerce, Former Secretary-General of the Boao Forum for Asia, CCG Chair (Confirmed)
Sara Marchetta, Vice-President of the EU Chamber of Commerce in China (Confirmed)
Hon. John McCallum, Ambassador of Canada to China
Leng Yan, Vice President of Daimler Group Greater China (Confirmed)





17:45 - 18:15

Welcome Cocktail


18:15 - 19:00

Opening Session

Chair:
Wang Huiyao, President of CCG, Vice President of China Association for International Economic Cooperation (CAFIEC), Counselor for the State Council



List of Keynote Speakers (alphabetically ordered by surname):
Chen Jian, Former Vice Minister of Commerce, CCG Advisor (Confirmed)
Hon. Grzegorz W. Kolodko, Former Vice Premier of Poland, CCG Int'l Advisor (Confirmed)
Long Yongtu, Former Vice Minister of Commerce, Former Secretary-General of the Boao Forum for Asia, CCG Chair (Confirmed)
Yan Chaojun, CCP Secretary of Sanya (Confirmed)

19:00 - 20:15

Awards Gala


20:15 - 21:30

Opening Panel: Globalization, the Belt and Road Initiative, and the New Era of Chinese Enterprises "Going Global"

Chair:
Host of "Forum" Guizhou TV



List of Speakers (alphabetically ordered by surname):
Chen Feng, Chairman of HNA Group
Chen Jian, Former Vice Minister of Commerce, CCG Advisor (Confirmed)
Gu Yanmin, Vice President of Midea Group and President of the Board of Supervisors of KUKA Group
Hon. Grzegorz W. Kolodko, Professor of Economics at Kozminski University, Former Prime Minister of Poland (Confirmed)
Li Baiqing, President of the Hainan CGE Peace Development Foundation, Former Deputy Mayor of Sanya (Confirmed)
Long Yongtu, Former Vice Minister of Commerce, Former Secretary-General of the Boao Forum for Asia, Chair of CCG (Confirmed)
Mou Gang, Chairman of Lifan Group (Confirmed)
Wang Tianyi, Chairman of CIIC Group (Confirmed)
Wei Xue, Vice President of TCL, Chairman of TCL Media & Entertainment
Yu Yong, Chairman of Hesteel Group, CCG Vice Chair (Confirmed)
Zhang Huarong, Chairman of Huajian Group, CCG Vice Chair (Confirmed)

Saturday 18 November 2017

09:00 - 10:15

Plenary Session 3: Managing Risks: The Outlook for the World Economy and Chinese Overseas M&As in 2018

Chair:
Long Yongtu, Former Vice Minister of Commerce, Former Secretary-General of the Boao Forum for Asia, CCG Chair



List of Panelists (alphabetically ordered by surname):
Christopher Balding, Professor at HSBC School of Business at Peking University
Chen Zhiwu, Director of the Asia Global Institute (AGI) and the Victor and
William Fung Professor in Economics at the Hong Kong University (Confirmed)
Li Jiping, Executive Vice President of China Association for the Promotion of Development Financing (CAPDF), Former Vice President of National
Development Bank (Confirmed)
Li Yi, Chairman and CEO of JPMorgan China, CCG Senior Council Member
Margaret Ren, China Chairman of Bank of America Merrill Lynch, CCG Vice Chair (Confirmed)
Sun Jie, Former Director of Department of Asset Management at China Security Regulatory Commission and President of Asset Management Association of China, CCG Senior Fellow (Confirmed)
Zhao Guangbin, Senior Economist of PwC

10:15 - 10:30

Coffee break

10:30 - 11:45

Parallel Session 1: Make America Great Again: Prospects and Challenges for Chinese Investment in the US under the Trump Administration

Moderator:
Kenneth Jarrett, President of AmCham Shanghai

List of Panelists (alphabetically ordered by surname):
Charles Bennett, US Consul General in Guangzhou
Cheng Lijun, Founder and President of Us China Exchange Center, CCG Council Member (Confirmed)
Jiang Shan, Former Director-General of MOFCOM Department of America and Oceania, CCG Senior Fellow (Confirmed)
Gao Zhendong, President of Positec Group, CCG Senior Vice Chair (Confirmed)
He Mei, Chairman of Overseas Consulting, CCG Senior Council Member
Mahnaz Khazen, Director of the California Development Regional Center (Confirmed)
Jacob Parker, Vice President of US-China Business Council (Confirmed)




10:30- 11:45

Parallel Session 2: Belt & Road's Eurasian Partners: Understanding the Drives and Issues of Chinese Investment in Europe


Moderator:
Sun Yongfu, Former Director-General of MOFCOM Department of Europe, CCG Senior Fellow



List of Panelists (alphabetically ordered by surname):
Nicholas Holt, Chair of the British Chamber of Commerce, Vice Chair of China British Business Council (Confirmed)
Sara Marchetta, Vice President of the EU Chamber of Commerce in China (Confirmed)
Min Hao, Founder and Chairman of Easthouse Electrical, CCG Senior Council Member (Confirmed)
Qin Hongtao, Founder and CEO of Hengchang Group (Confirmed)
Tang Haoxuan, Chairman of FUETA, CCG Senior Council Member (Confirmed)
Zhou Hualong, Chairman of DHC Holding Group, CCG Vice Chair (Confirmed)

12:00 - 14:00

Luncheon Panel: Cross-border Innovation and Venture Capital: The Role of Chinese Firms in the Global Tech Race


Moderator:
Li Weifeng, Executive Secretary-General of CCG



List of Panelists (alphabetically ordered by surname):
Che Deming, Managing Partner of CHINARUN Venture Partners (Confirmed)
Dai Wei, Co-founder and CEO of ofo, CCG Senior Council Member (Confirmed)
Ding Shiyuan, Founder of DDing (Confirmed)
Edward Frumkes, Managing Director of Kuan Capital (Confirmed)
Huang Bowen, Co-founder and Vice President of Zige Robotics (Mento), CCG Council Member (Confirmed)
Lu Hao, Venture Partner at SAIF Partners
Lu Xingdong, Chairman of LoongsCity Network Technology, CCG Senior Council Member (Confirmed)
Nektarios Palaskas, Counselor for Science and Technology at the Swiss Embassy in China
Qiu Wei, Chief Innovation Officer of UISEE (Confirmed)
Bill Russo, Founder and CEO of Automobility (Confirmed)
Zheng Yudong, CEO of Xuanji at PINTEC (Confirmed)

14:00 - 15:00

Parallel Session 3: From World's Factory to Global Value Chain Climber: Drivers and Trends of China's Overseas Investment in

Manufacturing
Wang Xin, Vice President of CCG



List of Panelists (alphabetically ordered by surname):
Gu Yanmin, Vice President of Midea Group and President of the Board
of Supervisors of KUKA Group
Mou Gang, Chairman of Lifan Group (Confirmed)
Huo Jianguo, Former Director of Chinese Academy of International Trade
and Economic Cooperation, CCG Senior Fellow (Confirmed)
Thilo Ketterer, Chief German Expert, China Int'l Cooperation Association of
SMEs (Confirmed)
Liu Aimin, Chairman of TEDA SUEZ
Shen Feng, President of R&D at Volvo Cars China
Wu Guangyun, Vice President of Holley Group (Confirmed)
Yu Yong, Chairman of Hesteel Group, CCG Vice Chair (Confirmed)

14:00 - 15:00

Parallel Session 4: Capitalizing on the Global Infrastructure Boom: A Risk Management Approach
Boom: A Risk Management Approach

Moderator:
Kathleen Wu, Senior Advisor, Office of Trade and Regulatory Reform, US Agency for International Development


List of Panelists (alphabetically ordered by surname):
Chen Feng, President of China Chamber of Commerce of Metals, Minerals &
Chemicals Imports & Exports
Andrew Gardiner, Senior Advisor of Regional Delegation of East Asia,
International Committee of the Red Cross (ICRC) (Confirmed)
He Weiwen, Co-director at the Study Center for China-US/EU and Managing
Director of China Society for WTO Studies, Former Economic and
Commercial Counselor at the Chinese Consulate General in New York
Li Qiang, Executive Vice President of Longhao Aviation Group (Confirmed)
Alidad Mafinezam, President of West Asia Council, (Confirmed)
Zhan Hongyu, President of Tata Group (China) (Confirmed)


15:00 - 16:00


Parallel Session 5: Brand, Public Relations, Talent Strategies: Advice to China's Multinational Corporations


Moderator:
Miao Lu, Vice President and Secretary-General of CCG



List of Panelists (alphabetically ordered by surname):
Jing Tian, Vice President of SanPower Group (Confirmed)
Guo Xin, President and CEO of Career International (Confirmed)
David Harmon, Vice President of Huawei Technologies (Confirmed)
Li Siyan, President of Laureate International China (Confirmed)
Jenna Qian, CEO of Destination Marketing for Ctrip Group (Confirmed)
Wang Guangfa, Chairman of Fazheng Group, CCG Senior Vice Chair (Confirmed)

15:00 - 16:00

Parallel Session 6: Access to Finance and FDI Regulations: Practices and Policies

Moderator:
Xian Hong, Executive Vice President of Special Financing at ICBC



List of Panelists (alphabetically ordered by surname):
Ai Xihong, Head of M&As at Bank of America Merrill Lynch (Confirmed)
Rainbow Wang, Partner of KPMG Deal Advisory (Confirmed)
Nathan A. Wright, Head of Global M&A at Equinox Advisory (Confirmed)
Zhang Yi, Chairman of China and Global Management Committees at King& Wood Mallesons, CCG Senior Council Member (Confirmed)
Zheng Xianhong, Deputy Director of Research at the Ministry of Justice
Zhou Hualong, Chairman of DHC Holding Group, CCG Vice Chair (Confirmed)
Zhong Xiaoping, Chairman of Qianhai Runneng Holdings, CCG Senior Council Member (Confirmed)

16:00 - 16:30

Coffee Break

16:30 - 19:30

Special Session for Policy Discussion
(Invitation-Only, Dinner Included)

Chair:
Wang Huiyao, President of CCG, Vice President of China Association for International Economic Cooperation (CAFIEC), Counselor for the State
Council



Partial List of Participants Invited (alphabetically ordered by surname) :
Chen Jian, Former Vice Minister of Commerce, CCG Advisor
Chen Jianzhou, Managing Director of ZTE Hong Kong
Chen Feng, President of China Chamber of Commerce of Metals, Minerals &
Chemicals Imports & Exports
Cui Mingmo, President of China Association for International Economic
Cooperation (CAFIEC)
Dai Wei, Co-founder and CEO of ofo, CCG Senior Council Member
Fu Chengyu, Former Chairman of Sinopec, CCG Advisor
Gu Yanmin, Vice President of Midea Group and President of the Board of Supervisors of KUKA Group
He Ning, Former Director-General of MOFCOM Department of America and Oceania, Former Minister of Commercial Affairs at the Chinese
Embassy to the United States, CCG Senior Fellow
He Weiwen, Co-director at the Study Center for China-US/EU and Managing Director of China Society for WTO Studies, Former Economic and
Commercial Counselor at the Chinese Consulate General in New York
and San Francisco, CCG Senior Fellow
Huo Jianguo, Former Director of Chinese Academy of International Trade and Economic Cooperation, CCG Senior Fellow
Jiang Shan, Former Director-General of MOFCOM Department of America and Oceania, CCG Senior Fellow
Li Jiping, Executive Vice President of China Association for the Promotion of Development Financing (CAPDF), Former Vice President of National
Development Bank
Li Zhonghang, Executive President of Tang West Market Group
James Liang, Co-founder and Executive Chairman of Ctrip, CCG Vice Chair
Liu Yahuang, Chairman of Multinational (Holding) Group
Liu Yong, Chief Economist of China Development Bank
Lu Jinyong, Director of the China Research Center for FDI at University of International Business and Economics, CCG Senor Fellow
Margaret Ren, China Chairman of Bank of America Merrill Lynch, CCG Vice Chair
Qin Hongtao, Founder and CEO of Hengchang Group
Song Zhiping, Chairman of China National Building Material
Sun Jie, President of Asset Management Association of China, Former Director of Department of Asset Management at China Security Regulatory Commission, CCG Senior Fellow
Sun Yongfu, Former Director-General of MOFCOM Department of Europe, CCG Senior Fellow
Wang Guangfa, Chairman of Fazheng Group, CCG Senior Vice Chair
Wang Jianfeng, Chairman of Ningbo Joyson Electric Corp.
Wang Jiping, Vice President of China Nuclear Power Engineering
Wang Shi, Founder of Wanke, CCG Senior Vice Chair
Wang Zhile, Fellow of Chinese Academy of International Trade and Economic Cooperation of MOFCOM, CCG Senior Fellow
Wang Zhongming, Executive Vice President and Secretary-General of the All- China Federation of Industry and Commerce Center for the Private-sector Economy
Wen Gang, Chairman of China Communications Construction Company
Yan Zhiyong, Chairman of China Construction Electric Power Construction
Yu Yong, Chairman of Hesteel Group
Zhang Hongli, Senior Executive Vice President of ICBC, CCG Vice Chair
Zhang Huarong, Chairman of Huajian Group, CCG Vice Chair
Zhang Yaqin, President of Baidu, CCG Senior Council Member
Zhang Yi, Partner and Member of China and Global Management
Committees at King & Wood Mallesons, CCG Senior Council Member
Zheng Xianhong, Deputy Director of Research at the Ministry of Justice